Endangered Plant Program: Botany Staff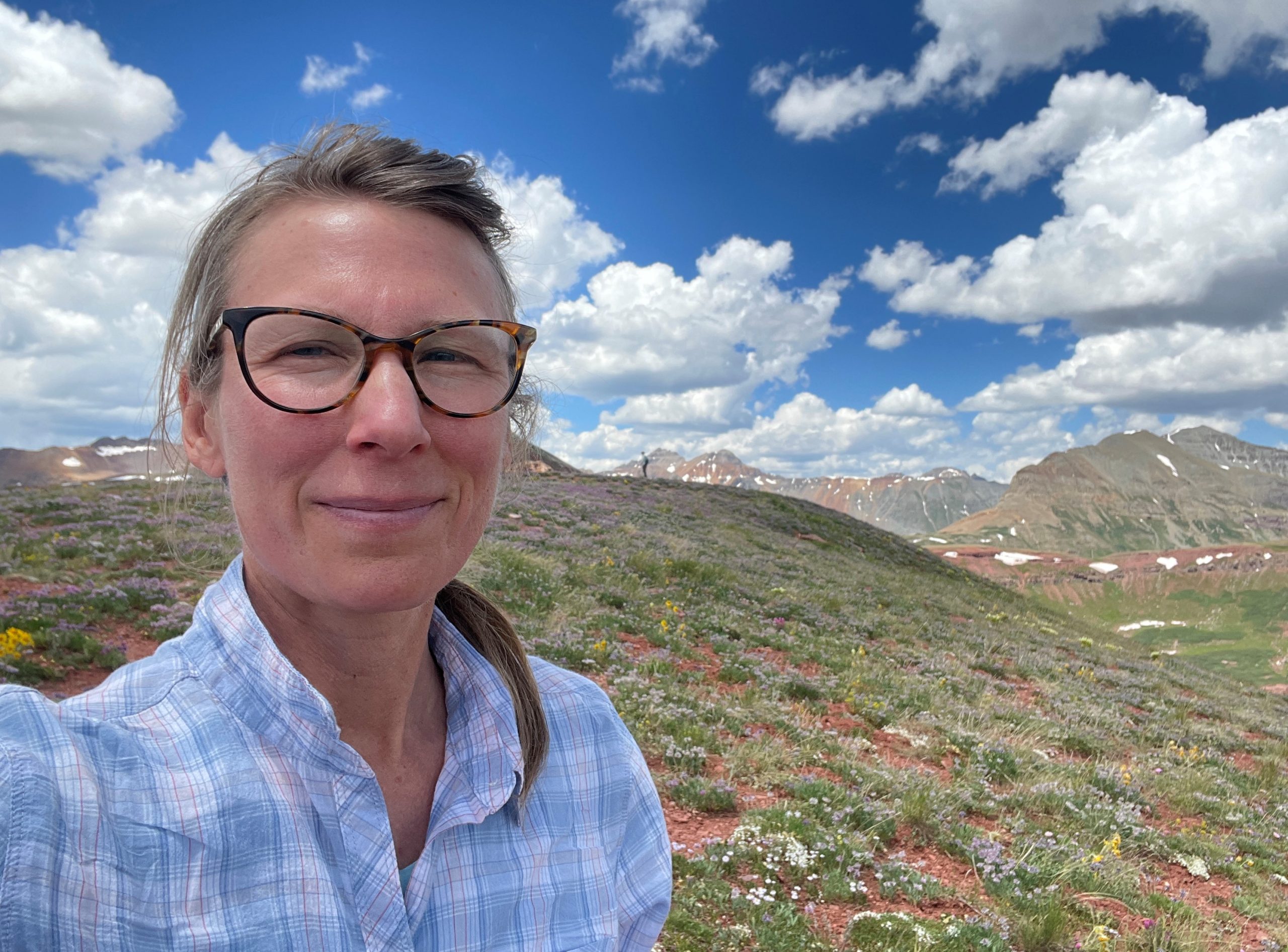 Erika Rowe: State Botanist, Endangered Plants Program Coordinator, and Staff Supervisor
Erika joined the Forestry Division as State Botanist in January 2023. She oversees the endangered plant program and related monitoring projects, coordinates federal grants, reviews plant rarity statuses, writes and reviews recovery plans, and works closely with many federal partners, universities, local herbaria, and Natural Heritage New Mexico, to name a few, on native plant conservation issues and rare plant topics. She is chairperson of the New Mexico Rare Plant Technical Council, a coalition of conservation partners committed to the goals and objectives of the New Mexico Rare Plant Strategy and oversees the endangered plant permitting for incidental take, scientific collections, and propagation.
She has worked as a botanist and research plant ecologist for over 22 years and most recently developed (and coordinated) a statewide, long-term monitoring program in Minnesota to track changes over time in native plant communities. She has BS in Natural Resources Management with a focus on Vegetation Assessment and Monitoring and a MS in Forest Ecology that focused on vascular and nonvascular ground-layer recovery after wildfire.
Phone: 505-699-6371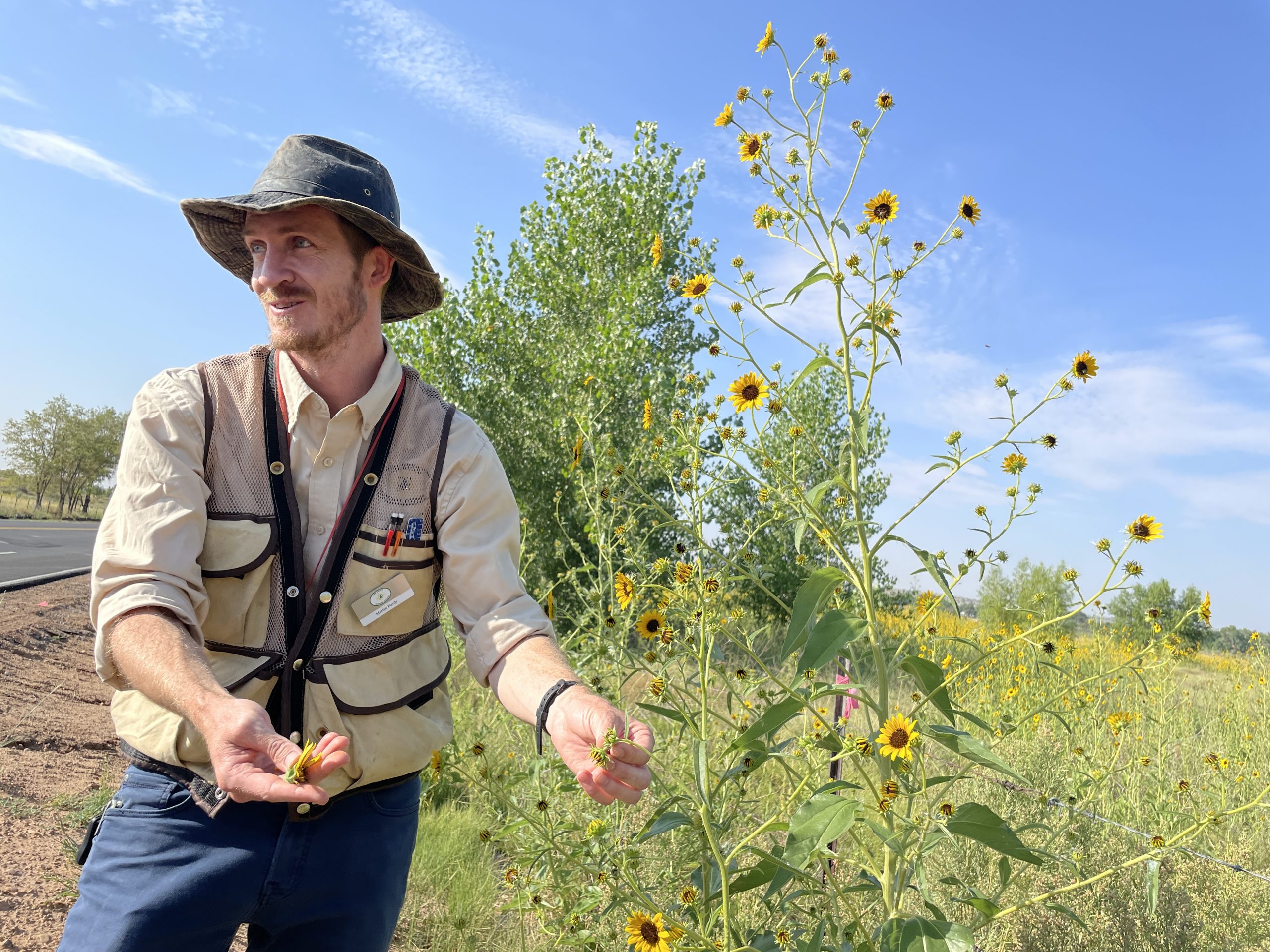 Martin "Marty" Purdy: Assistant State Botanist
Marty comes to New Mexico from California's eastern Sierra Nevada mountains where he worked as a Biological Science Technician for the Inyo National Forest and studied high elevation plant diversity for his MS in Botany from Claremont Graduate University. He joined the Forestry Division in 2023, and although new to the state, he is eager to apply his experience in botanical surveys, education, and rare plant conservation towards protecting New Mexico's diverse and beautiful flora.
As Assistant State Botanist, Marty is largely focused on acquiring and managing Cooperative Endangered Species Conservation Fund Grants: Section 6 of the Endangered Species Act (administered by the USFWS) and conducting associated monitoring and research on rare species in New Mexico.
Phone: 505-699-3803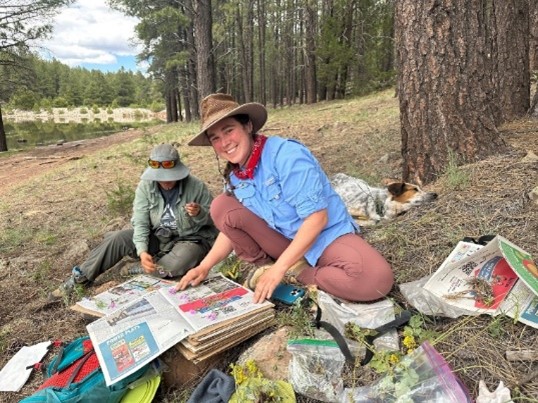 Ash Taylor (she/her): Field Botanist and Invasive Plant Program Coordinator
Ash joined the botany crew in January 2023 and brings almost a decade of field work experience in sustainable agriculture, native plant conservation, and rare plant conservation. She grew up in Ohio and received a degree in Zoology and Environmental Studies from Ohio Wesleyan University before hearing the high desert siren calls of New Mexico; she has lived in Albuquerque since 2018.
As the Field Botanist and Invasive Plant Program Coordinator (IPP), her time is split between monitoring, surveying, and protecting plants in the Rare and Endangered Plants Program as well as grant coordination of the Invasive Plants Program to help non-federal partners with invasive plant removal, in forested areas, throughout the state.
Phone: 505-490-0580