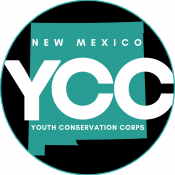 Each year, the YCC Commission releases a Request for Proposals (RFP) through the State Purchasing Division of the state's General Services Department.
We'll announce when the RFP is released in late summer of 2021. 
The NMYCC will hold pre-proposal conferences to guide you through the application process. The most important things you can do to ensure success are to read the RFP thoroughly, attend a pre-proposal conference, and respond to all requirements.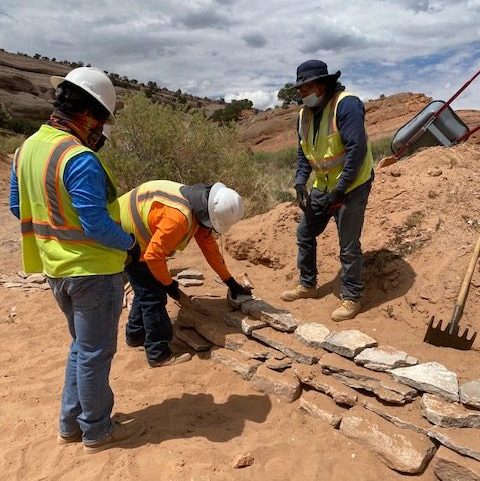 Gallup YCC crew working on Pyramid Trail, 2020
Below are the issues you should consider before applying. Our rule has more detailed information.
The project must result in a specific, identifiable project(s) or service(s) that would otherwise not be accomplished with existing funds and does not duplicate routine services or functions.
Up to $150,000 may be requested.
You are responsible for hiring and supervising YCC corps members.
At least four corps members and one corps crew leader or trainer must be hired.
70% of funds awarded must be allocated to corps member wages (gross wages + employer's FICA contribution + workers' comp + unemployment insurance)
30% of funds may be used for training and supplies.
10% of the project time shall be allocated to corps member training.
20% match required (can be in-kind, such as volunteer time, staff time, equipment, etc.)
Projects may not last longer than 26 weeks.