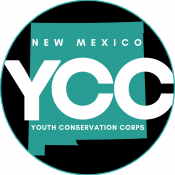 The Request for Proposals (RFP) for 2022 projects is closed.
The RFP for projects that will take place in 2023 will be released in the late summer of 2022.
Physical and Mailing Address
Youth Conservation Corps
811 St. Michaels Drive Suite 206 (Corner of San Mateo and Calle Lorca)
Santa Fe, NM 87505
Landline: (505) 988-9599 
Mobile: (505) 470-3710
Fax: (505) 988-7313
Executive Director: Sarah Wood, (505) 470-3710; sarah.wood@state.nm.us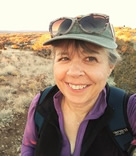 Sarah grew up in New Mexico and attended both UNM and NMSU where she studied biology and plant ecology. She's lived and worked throughout New Mexico as a field biologist with the US Forest Service and the New Mexico Natural Heritage Program. For over 17 years, she was an outdoor educator and park manager with New Mexico State Parks. She enjoys hiking, rafting, and fixing things and is thrilled to be supporting New Mexico's youth through the YCC.
Coordinator/Budget Analyst: We are hiring for this position! It is a full-time job, with a pay range between $14.89 – $25.91 hourly or $30,976 – $53,897 annually.
The job supports YCC's daily administrative financial, accounting, and database operations. Duties include grant management and processing, office management and administration, commission interface, and managing the corps member benefits program.  Minimum quals: Associate's Degree in Accounting, Finance or Business Administration and two (2) years of experience in budget preparation, budget monitoring, governmental accounting and/or federal grant reporting. Substitutions apply.
How to apply: visit New Mexico State Personnel and search for Job ID 123338 or Youth Conservation Corps
For more information about the job, contact Sarah Wood, YCC Executive Director at 505.470.3710 or sarah.wood@state.nm.us