Life Jacket Facts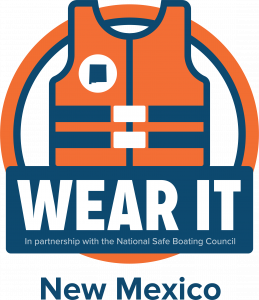 Most boaters know they are required to have a U.S. Coast Guard-approved wearable life jacket for every person on their boat. State Parks recommends that all boaters and passengers always wear a life jacket while boating. Accidents on the water can happen much too fast to put on a life jacket. The major cause of all boating related deaths is drowning—and most drowning victims were not wearing a life jacket.
The good news is that today's life jackets are much more comfortable, lightweight, and stylish than the bulky orange style most boaters know. Life jackets that use inflatable technologies are cool and comfortable. They may resemble a pair of suspenders or a belt pack. Many inflate automatically when immersed in water.
It's the Law
All vessels must have at least one USCG-approved wearable life jacket for each person on board.
All vessels (except for personal watercraft, canoes, kayaks, paddleboards, and rubber rafts) must have one USCG-approved throwable personal flotation device on board.
Every person on board a personal watercraft must wear a USCG-approved life jacket.
Every person on board a canoe, kayak, paddleboard, or rubber raft must wear a USCG-approved life jacket.
Every person using a wind sail board, inner tube, air mattress, float tube, or other inflatable device must wear a USCG-approved life jacket or flotation assist device.
Every person boating on a river or in a boat race must wear a USCG-approved life jacket.
Children under the age of 13 must wear a USCG-approved life jacket while underway unless the child is below deck or in an enclosed cabin.
All Life Jackets Must Be:
In good and serviceable condition, which means no tears, rips, or broken straps or snaps,
Readily accessible, which means you can put the life jacket on quickly in an emergency, and
Of the proper size for the intended wearer.  Sizing for life jackets is based on body weight and chest size.
Make Sure It Fits
Try it on
You don't want your life jacket too large or too small.  A snug fit is a proper fit.  Remember, life jackets for adults do not work for children.
Make sure the life jacket is properly fastened.
All straps, buckles or zippers are secure.
Hold your arms straight up over your head.
Ask a friend to grasp the tops of the arm openings and gently pull up.
A snug fit shows the life jacket fits properly.
Warnings
Double check that your life jacket is approved for your favorite water activities. Read the label!  Some life jackets are NOT approved for:
Water skiing or tubing
Personal watercraft or wakeboarding
White water paddling