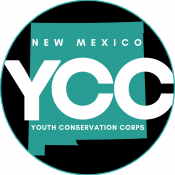 YCC Commission and Public Meetings
The YCC is governed by a nine member commission. Five commissioners are appointed by the Governor and four are state agency designees. The Commission meets quarterly or as needed. All meetings conform to the Open Meetings Act.
Next Commission Meeting: Thursday, March 30, 2023, 1:00PM, Secretary's Conference Room, 3rd floor, Wendell Chino Building, 1220 S. St. Francis Drive, Santa Fe, NM  87505
You may attend the meeting in person or virtually.The agenda and weblink will be published here no later than March 27, 2023.
Jump to Meeting Minutes. 

Amanda Getchell Stevenson
Chair, Governor Appointee
Amanda is a New Mexico native, who graduated from the New Mexico State University Journalism and Communications Department. She's been a Communications Specialist for Strategies 360, a Seattle-based communications firm; a Marketing Assistant with Lavu, Inc., one of the largest tech companies in New Mexico; and a Marketing Manager with Canadian-based iAnthus Capital Management. Amanda owns and runs her own marketing consulting group, Middle Manda. She is an expert on social media strategy, compliance, and community management for various industries.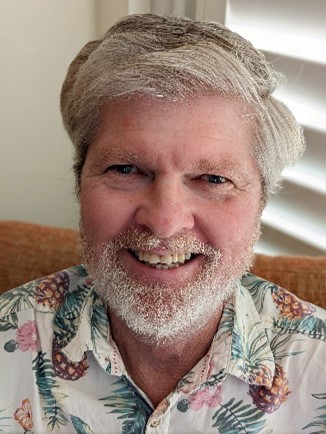 Ron Hannan
Governor Appointee
Ron received a formal education in natural resource management from Ohio State and Utah State Universities, providing the background for a satisfying 31 1/2 year careeer with the US Forest Service. As a child, he gained an informal outdoor education by roaming the hills and woodlots of south-central Ohio. Ron spent a summer on a YCC crew improving many Ohio State Parks. His crew ranged from Cleveland inner-city youth to Appalachian farm kids. His YCC experience helped him develop leadership and personal relationship skills, and guided him to pursue his education and career choices in natural resources. He is honored to be part of providing these same opportunities to the youth of New Mexico.
VACANT
Public Education Department Designee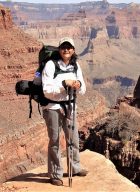 Carmen Austin
Vice-Chair, Energy, Minerals and Natural Resources Department Designee
Carmen is Diné (Navajo Nation) from northern Arizona. She is the Climate Change Specialist for the New Mexico Forestry Division where she is responsible for implementing strategies of the Forest Action Plan that incorporate climate change science and adaptation and mitigation measures into forestry practices. These practices provide technical assistance to private forest landowners and allow the Forestry Division to participate with cooperators and collaboratives interested in natural resource management and watershed protection. Carmen has previously held positions as the Woody Biomass Program Manager in Santa Fe and District Forester on the Las Vegas District for the Forestry Division. Carmen also served as YCC Interim Director for a short duration. She is proficient on forest practices for the Commission. Carmen is a graduate of Northern Arizona University, School of Forestry and currently lives in Glorieta Pass with retired NM State Park Ranger Rick.

Marlene Yanez
Governor Appointee
Marlene is a Fronteriza, a woman from the border, and good food advocate who lives in Sunland Park, NM. She has worked in the non-profit sector for over a decade and currently works at La Semilla Food Center as a Program Director for the Community Education Program. Her work endeavors to create innovative and culturally inclusive food justice programs for youth and adults in the Paso del Region in Dona Ana County and El Paso, TX.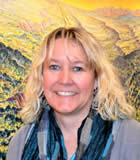 Dana Vackar-Strang
State Land Office Designee
Dana has a B.A. in Political Science from Colorado College and an M.A. from the University of New Mexico in Parks, Recreation and Environmental Education. Dana oversees the Surface Resources Division which manages watershed health, site remediation, illegal dumping, biological and cultural resources, investigations and compliance across 9 million acres of state trust land. The Division also manages over 3,500 active agricultural leases.
Dana was Director of Education for Audubon New Mexico and the Randall Davey Audubon Center for six years. She is a former President and board member of the Environmental Education Association of New Mexico, a former Chair of the Youth Conservation Corps Commission, and is the statewide coordinator and teacher trainer for the national Leopold Education Project (LEP). Dana is a mother and wife, and enjoys horses, birding, hiking, and mountain biking.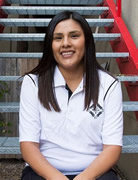 Alicia Littlebear
Governor Appointee
Alicia is from Tamaya (Santa Ana Pueblo), Mvskoke Creek, Absentee Shawnee, and Euchee Nations. She has resided in New Mexico her whole life. She is currently employed with Wings of America (Wings) as the Program Coordinator. Wings uses running as a catalyst to empower Native American youth to become the next leaders, thinkers and teachers. Alicia believes we can connect back to the land by running, and is an avid runner herself. She is thankful for the work that she gets to do everyday.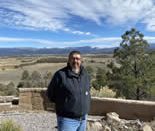 Anthony Marquez
Governor Appointee
Anthony grew up surrounded by the mountains of Chama, NM. He is an avid outdoorsman and a recent retiree from New Mexico State Parks. As the Superintendent of Heron and El Vado State Parks, he oversaw Boating & Law Enforcement, Operations & Maintenance, Volunteers and Educational Interpretive Programs. He also led the park through a multi-phase expansion of the recreational trail system at Heron Lake.
Anthony is an advocate for youth in his community and throughout New Mexico.  Today's youth will be tomorrow's leaders, and we must support their contributions and their future potential.

Cassie Ruiz
Children, Youth and Families Department Designee
Cassie has worked with Children, Youth and Families Department for seven years, both with Protective Services and Juvenile Justice. She is currently a Transition Services Coordinator with Juvenile Justice and is based in Carlsbad. She has worked with youth in various capacities the majority of her adulthood. She practices and teaches yoga and runs, hikes, and paddle boards all over New Mexico.