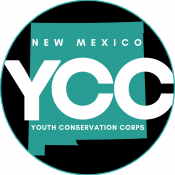 Project Sponsor Resources
The Project Sponsor Reporting Portal is where project sponsors enter corps members' information, status reports, and final reports. If a member of your team needs access to the portal, please contact YCC staff to get a username and password.
Each corps member receives on short sleeve and one long-sleeve t-shirt. Once you hire corps members, please enter them in the reporting portal and send us a T-Shirt Order Form.
Corps members must complete a Corps Member Survey before they can be released from the program and accumulate credit towards corps members benefits. Corps members access the survey using the project key printed on the Certificate of Eligibility that is generated when project sponsors enter corps members into the reporting portal.