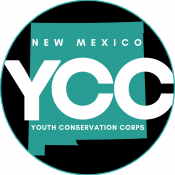 Project Sponsor Resources
Project Tracking & Reports
Reporting and Corps' Member Tracking: The YCC's Project Sponsor Reporting Portal is under construction as of May, 2021.
For projects starting in 2021, please complete a Certificate of Eligibility (Word or PDF format) when you hire corps members, and keep on file.
Fill out the T-Shirt Order Form. YCC will send two t-shirts, a decal and and iron-on patch for each corps member.