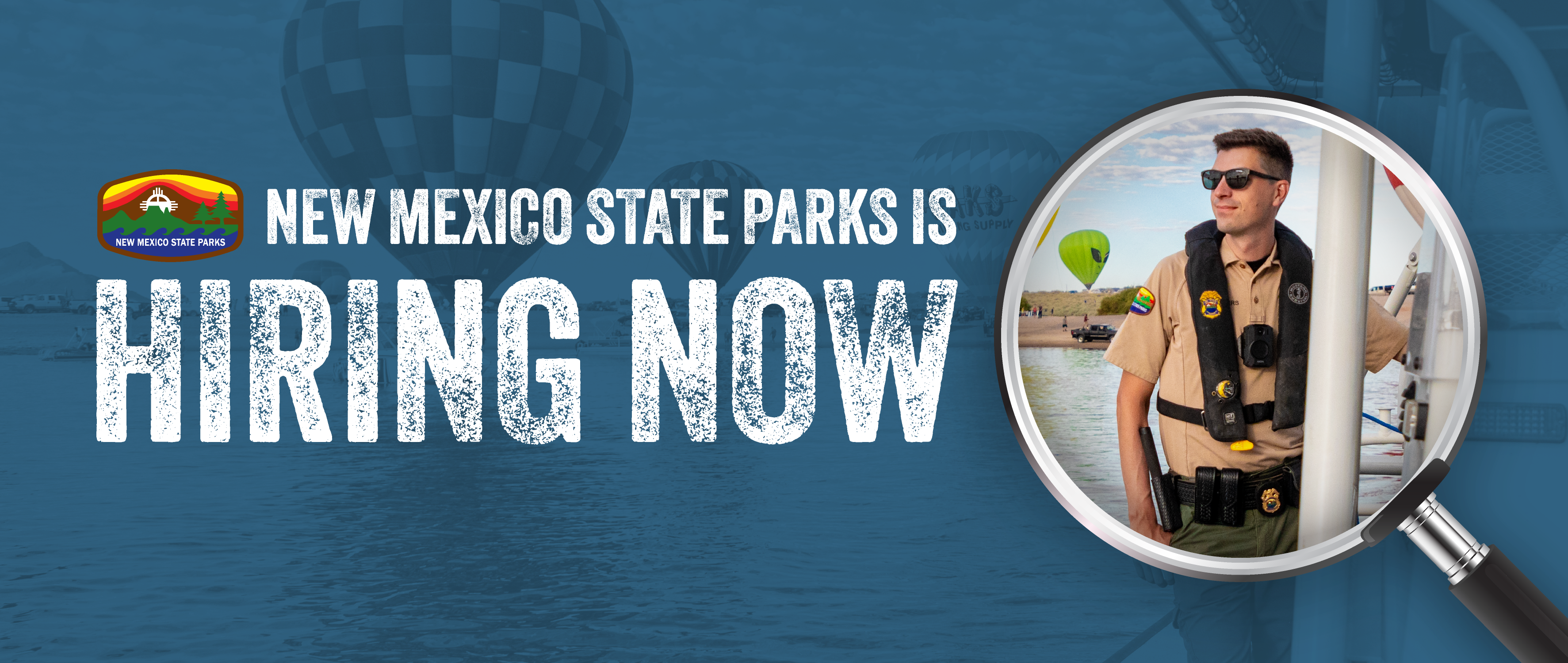 Experience New Mexico by joining our State Parks team!
Your State Parks system preserves natural and cultural resources and provides for outdoor recreation, education, and inspiration of this and future generations. You can make a difference by bringing your unique experience, background, and perspective to support this mission.
We offer opportunities to work in thirty-five state parks and six offices from Clayton to Columbus, Grants to Tucumcari, and anyplace in between. We partner with communities across the state to preserve their history and create places for fun, memorable outdoor adventures.
Are you looking for a full-time, permanent job? We've got those. Or maybe you'd prefer to work in parks for a few months as a seasonal ranger? We've got some of those, too. Are you someone with some extra time who'd like to volunteer? We've got a spot for you.
Come work with us in the great outdoors; your state parks are waiting for you!
VISIT THE LINKS BELOW FOR CURRENT OPPORTUNITIES:
To find a current listing of State Parks positions – please follow this link:

EMNRD Job Opportunities and select "
Enrgy, Minrls & Ntrl Rsrcs Dpt (36)" in Agency to filter jobs.
To apply: please visit the State Personnel website at "NM State Personnel Office" to submit your application and transcripts. Please make sure that you have received an email confirmation stating that you have applied successfully. Please contact the SPO Career Services Bureau at (505) 476-7759 if you do not receive a confirmation email or have trouble during the application process. To learn more about how your application is ranked, please visit this SPO page.
Note to Veterans and National Guard: In order to receive preference from the State of NM for serving in the National Guard or being honorably discharged from the United States Armed Forces, the veteran must meet the eligibility requirements. Please click here to learn more about these requirements.