General Counsel, Ben Shelton
EMNRD General Counsel, Ben Shelton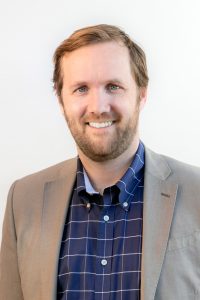 Ben Shelton was appointed General Counsel for the Energy, Minerals and Natural Resources Department in September 2023. Prior to that appointment, he spent eight years as Government Affairs Director for Conservation Voters
New Mexico, where he was a leading advocate for policies and legislation to combat climate change and protect the environment. His work included active support for landmark New Mexico legislation such as the 2019 Energy Transition Act and the 2021 Community Solar Act.
Shelton earned a BA in Ecological Studies from Seattle University and a Juris Doctor from Lewis & Clark Law School in Portland, Oregon.
Ben Shelton, General Counsel, benjamin.shelton@emnrd.nm.gov