Smokey Bear Historical Park
Since 1990, the Capitan District has also managed Smokey Bear Historical Park. Exhibits at the site include a historical timeline of fire prevention programs, Smokey Bear's story and final resting place, information about fire ecology, and more. The surrounding gardens are an exploration of New Mexico's life zones, desert to sub-alpine. The park is a major participant in local schools' annual Conservation Days. Smokey Bear Days are held during the first weekend in May, and the park is involved in Capitan's Fourth of July celebrations. Easter and Halloween are also big events at Smokey Bear Historic Park.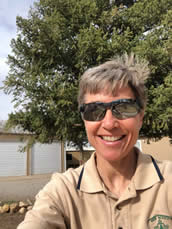 Mary Lavin
Smokey Bear Historical Park Managing Forester
MARY LAVIN is the Managing Forester for Smokey Bear Historical Park. She began working for New Mexico State government in 2017 and joined the Forestry Division in 2021 as the Capitan District's Timber Management Officer. Mary earned her bachelor's degree in Natural Resource Management from Northern Arizona University and worked for the Apache-Sitgreaves and Lincoln National Forests as a Timber, Recreation and Lands Manager.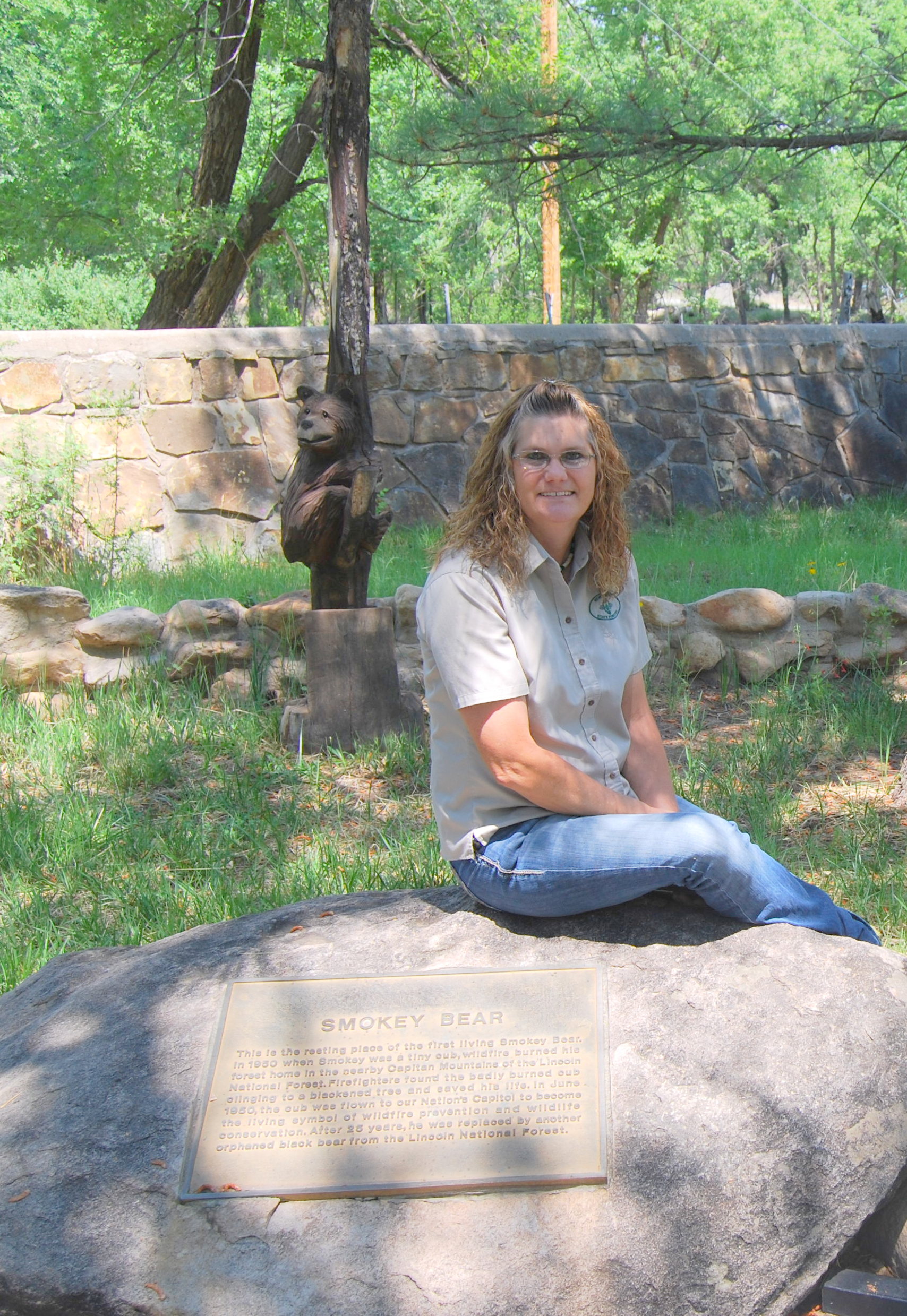 Wendy Boss
Smokey Bear Historical Park Ranger
WENDY BOSS joined Smokey Bear Historical Park as a Park Ranger in 2018. Wendy greets thousands of visitors each year who come to Capitan to learn about the Smokey Bear fire prevention advertising campaign and the history of Smokey Bear the living icon, New Mexico's hometown hero.