The Cimarron District is the Division's northeastern New Mexico District and covers about 5.6 million acres with 60% (3.36 million acres) of state and private commercial forest land. The Cimarron District Office is located on Highway 64, just east of Ute Park.
The primary focus in the Cimarron District is the protection of life and property in the wildland urban interface. Other priorities include the protection of watershed and timber resources, as well as maintaining healthy and productive forests. Cimarron District staff collaborate with other agencies, counties, and municipalities to implement fuels treatment projects to mitigate the threat of catastrophic wildfire. They also provide technical assistance to partner organizations and private landowner, and proudly work with communities to improve urban forests through the Re-Leaf Program.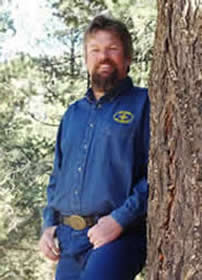 ARNIE FRIEDT is the Cimarron District Forester. Arnie received his Bachelor of Science Degree in Forestry from Northern Arizona University. He joined NM State Forestry in 1994, spending 25 years as the Timber Management Officer (TMO) for the District. As District Forester Arnie oversees multiple programs, including forest health, stewardship, timber harvest regulation, and implementation of hazardous fuel removal and defensible space projects in watersheds and wildland urban interface areas among other efforts.
The Project Forester position is currently vacant for the Cimarron District. The Project Forester assists landowners with forest management plans, provides on-site technical forestry advice, and inspects timber harvesting operations to ensure compliance with the Forestry Division's harvesting regulations.
The Fire Management Officer position is currently vacant for the Cimarron District. The FMOs duties include monitoring wildland fire activity and dispatching resources for the district, training wildland firefighters, working closely with municipalities, counties, and other agencies on fire prevention initiatives, and maintaining district fire statistics and GIS maps. The FMO acts as the Cimarron District Regional Coordinator for Firewise Communities.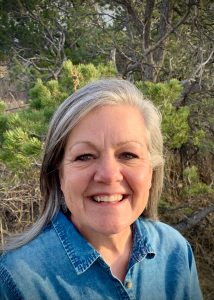 SUSAN HOBROCK is the Cimarron District Business Operations Specialist. Susan joined the Forestry Division in March of 2022. She is originally from Topeka, Kansas, and lived in Colorado for a short time before landing in Cimarron. Her background is in banking and insurance.